This site February 27 hearing, autumn and winter season is actually the most likely to match the fashion sense of the season, but many crush who do not know how to start with, in addition to the popular style of Japan and South Korea, the British trend has come with unstoppable trend Our fashion crush's life circle, since it is easy to match autumn and winter, then what exactly should fall winter women with how it should be? Is not all crushes are aware of it? Believe it is not right, do not worry, Xiaobian this to the crush send Autumn and winter women's clothing with tips.
Those who are physically plump should not wear heavy clothing, such as thick sweaters can make people look bloated, and they can't choose too loose styles. It is advisable to use thin-fitting clothing. In addition, the top should be selected with a pointed neckline and long hips. The bottoms are the best choice for straight pants. Thin people are not suitable to wear vertical striped clothing, you can choose to horizontal stripes, or light-colored clothing. The style of the clothing is a blouse with a blouse.
Those who are petite should not wear large plaid patterns and loose long skirts, because the large plaid patterns and loose long skirts will widen the human body, making people look even lower. It is best to choose a small flower pattern or a single-color fit dress, narrow skirts, thin pants, can make the body look slender. Or eight skirts, fat leg pants, etc. are the best, and strive to create a curve of the United States, and do not look like a bamboo pole.
Persons with thick legs must not choose narrow pants or stretch pants to avoid exposure. Long skirts, fat leg pants, half high heels or high heels can increase the length of the legs and weaken the leg type of exposure. People with short legs should use short skirts to match vest skirts, correct length, and try to use high-waist design styles. It is best not to choose trousers.
Fat people wishing to hide the slightly convex belly should use a mix of dark-colored clothing, such as shirts, sweaters, belts, trousers and coats, all of which are dark, and the neck can choose bright ties, decorative flowers and bright colors. The scarves, etc., to transfer the visual focus of others.
The wide and full of hips women are best to choose long shirts, loose long coats and long trench coats, avoid selecting curves that emphasize the buttocks especially short jackets, stovepipe pants. In short, lengthening the length of the shirt, hiding the buttocks, and forming a long and complete line is the best solution. The following is a detailed introduction to practical dress techniques.
1, the color of the clothes, according to the principle of tone matching to choose. In general, a line can only use three colors at most, and one of the colors is preferably white so that it can be coordinated. If there are two contrasting colors, it is best to use one color as the basis, and the other color as the color. There should be a neutral color transition between the two colors. If there is a strong contrast between black and white, gray transitions can be used, such as gray backpacks, belts, scarves, etc. If you use the same color system, you should pay attention to the difference between color and color can not be too close and not too far. It is best to have three levels: deep, medium, and light. Less than three levels are more monotonous, and too many layers are too cumbersome.
2, color matching according to body type. In general, people who are bloated should not wear red, yellow and white clothes. Because these three colors are bright, giving a sense of expansion will make you look more fat. Thin and thin people should not wear dark dark clothing. Because dark colors give people a sense of contraction, they can make you look more slender. It is best for people with tall bodies to use brightly colored patterns and cloths. The best hue for the upper and lower colors is to make the figure look slim. For people with short stature, it is better to choose vertical line clothing, use the visual error of people to increase the height of the body. People with short lower limbs can't be contrasted strongly and clearly apart from one another, otherwise they will make their weaknesses more obvious. People with fat hips should wear floral tops, plain tops, and top coats to cover their buttocks. They can focus other people's attention on your upper body.
3, clothing color and accessories tone to coordinate with. Such as navy blue clothing should be equipped with a pure white scarf, both to keep the navy blue refreshing as water; but also bring out the facial red lips and black pimple. Silver gray is a noble color, the choice of dark green or red scarf, it will not make the silver gray flow in dull and dull. In a red sweater, a black scarf can be used so that the red color is not too dazzling and the skin color appears whiter. Milky white sweater, black trousers, rose red scarf, so that even more elegant appearance. Dark coats should be brightly colored; light-colored coats should be worn around the elegant scarf.
4, shoes and socks to match the color to be determined according to the leg type. Persons with thick legs do not wear light socks and gold, silver socks and mesh flower socks. It is best to wear dark socks such as blue, gray, black, dark brown, gray brown and so on. People with smaller legs should wear light-colored or flesh-colored socks and do not wear dark socks. To make the legs long, the color of the socks should match the color of the shoes. Thick socks should be equipped with low-heeled shoes, high-heeled shoes should wear thin socks. Socks with decorations should only be equipped with high heels. Wear rootless socks with open-toe shoes.
Autumn and winter recommended British style clothing: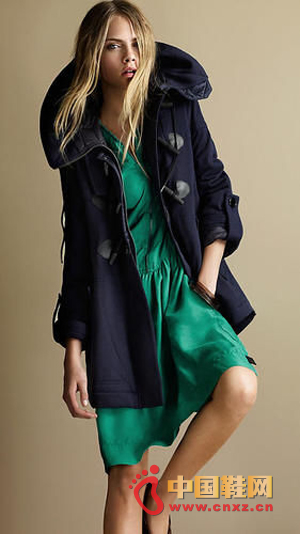 Autumn and winter women's wear, the British flavor of the horn buckle, has been a perfect match coat coat elements. Dark blue coat, horn button elements, wide collar cuts, chic cufflinks with strap design, with a green silk and knee dress, made a lively sense. This style matches the color of a person who is very skin-friendly.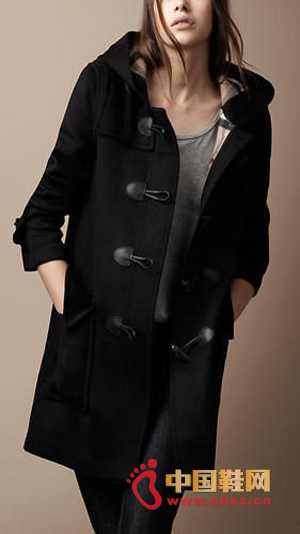 More traditional black woolen coat, camel plaid lining, with a gray simple T-shirt, black tight jeans, a very common and common mix, horn button elements show a sense of youthful vitality. This section with black tone has a slimming effect.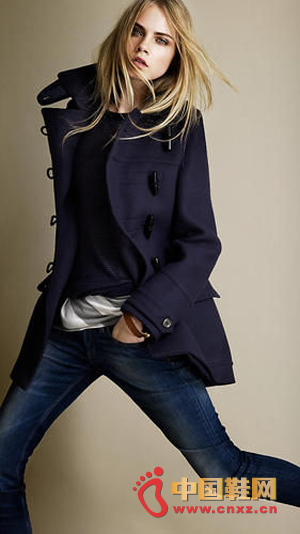 The blue-collar ox buckskin buttoned coat and the jersey-colored sweaters underneath, the light-colored twill T-shirt under the knitwear, the fresh blue tight jeans, and the British fan coat that gave the Napoleon uniform.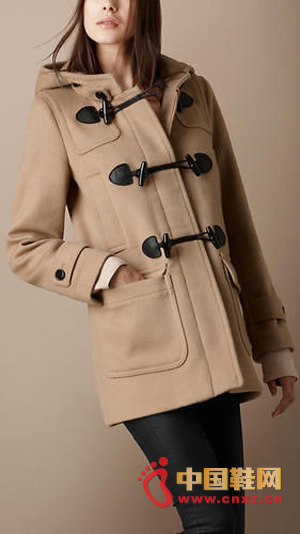 This is a masculine and masculine temperament coat that gives warm, soft beige, and black tights. The sense of vitality appears to be a pure and stubborn actress in the youth idol drama.
· "Bai Xia Girl" likes to wear on the upper foot
· Rejecting ugly rain boots The most IN patent leather shoes are your rain
·Admiralty body waterproof shoes make travel more pleasant
·The smart men wear comfortable shoes with comfortable feet to fly
·New Balance leads the tidal wave father to record
·[Shoes · Will] 23-year-old signature shoe is very show?
· Natural Kings, exclusive 70 year old Danish Humvee shoes
· Cats and shoes fire? Every girl should have a pair of Hepburn
·The white dress is not "small white"
·Pleated skirt with what shoes with different wipe out
Poly Chiffon Fabrics,Cotton Dobby Fabrics,Chiffon Dobby Fabrics,Lightweight Cotton Twill Fabric
Shaoxing Ruby Textile Co., Ltd , https://www.sxrubytex.com