Today, when the Outlets marketing model is increasingly accepted by Chinese consumers, more and more businesses are beginning to pay attention to this brand new operation concept. Brand clothing discount store this new retail format has become a fast-growing big industry. Haijia Shi costumes located in Guangdong Shunde one of the four famous town of Chencun, where convenient transportation, economic development, logistics network perfect. In just six months the company has opened in the Pearl River Delta region has more than 10 outlets. As a discount market a rich experience in the operation of the "New Army", "Haijia Shi" spend millions to improve product quality, focusing on service as the most important business priorities, depending on the interests of customers for the corporate life. In good faith cooperation and common development purposes, "Haijia Shi" brand quickly access around the franchisee recognition in the domestic market formed a strong sales layout. We in line with the brand women's ultra-low discount, low-cost, special supply, unified distribution, take the amount of 100% replacement policy; opening period, the company provides specialist guidance and training of new staff shops to help investors conduct a full range of shop operators And management.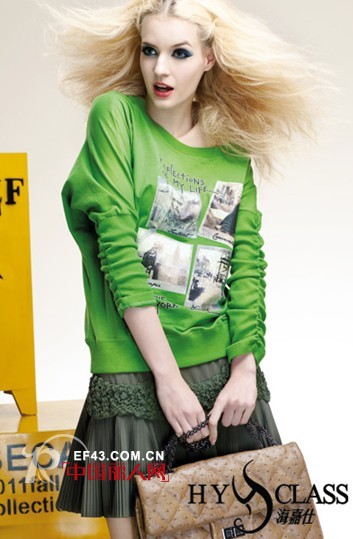 Advantages of joining • supply secure, the company with many well-known brand apparel manufacturers to establish long-term brand agency and hosting partnerships, professional management of various orders Weihuo, planning stock and foreign trade boutique clothing. First-class brand clothing gathered, the full range of styles tens of thousands.
• Fast product update speed, strong ability to supply, to ensure timely and efficient high-quality supply of goods.
• To provide quality and efficient management training: staff, sales, display, after-sales service.
• No one-stop intermediate supply, all products are available at 1.5%, to ensure that dealers 100% to 300% of sales profits.
• The franchise stores are mutually beneficial and mutually beneficial. The franchise stores and franchise stores are safe, efficient and economical to achieve economic operations, complement each other and achieve win-win results.
• Cooperate with the standard brand image to provide a unified storefront VI decoration design and complimentary full set of value management appliances;
• provide advice, guidance and training, and assist franchisees in local market analysis, investment planning and shop location;
This is a product designed for paper-cut or embroidery products and their derivatives. They are handmade and made with Chinese characteristics and traditional methods.
Embroidery: The hand-embroidered bag material is made of high-quality fabrics, hand-embroidered by a line of embroidered women, and carefully needle-stitched. The Embroidered Brooch is designed with traditional Chinese butterfly shapes and flower shapes as a sample, traditional and retro.
Paper-cut: Taken from Chinese traditional red paper, the paper is cut by Chinese non-genetic inheritors and senior art masters. The shape depends on the local scenery or legends, especially the portrait paper-cut, which is vivid and vivid.

Embroidery Crafts,Embroidered Clothing,Hand Embroidery,Hand Embroidery Patterns
Ningxia Yimeng Liyi Culture and Art Co., Ltd. , https://www.fuzhaoe.com