This autumn and winter Queen's gas field unique lethal, elegant and charming mix of powerful and capable, people irresistible. Unique style of modern temperament so that it is from the commonplace, out of reach. The queens acted quickly to arm themselves with fashionable A / E costumes to keep the aura of anti-age in unison.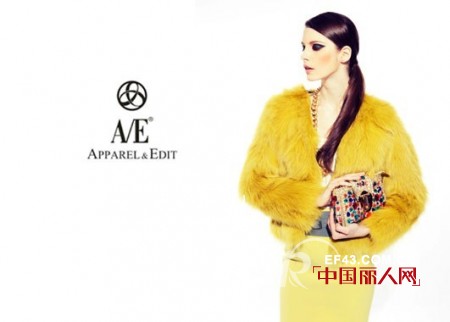 [A / E2012 autumn and winter new LOOKBOOK]
Fall and winter are the king of the world of cool Yan! A / E ---- APPAREL EDIT autumn and winter new products have been fully listed, new ideas, high-grade design positioning and service has made unprecedented achievements, but also by the majority of women's fashion brand franchisee strong support and praise in Shenzhen Women's brand unique. A / E brand elegant style of women's printing is undoubtedly the most fitting proud proud of the color of the Queen. Leather texture experienced spring and summer warm-up, the fall of this winter will be surging trend, tough profile, soft and beautiful fur, feminine colors, a few of the bump let cool Queen's charming and handsome burst together.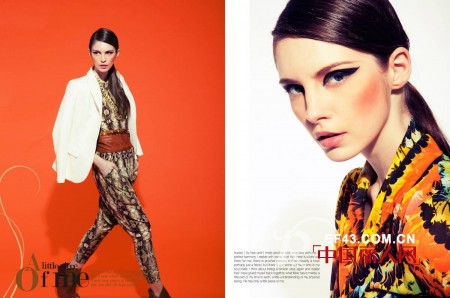 [A / E2012 autumn and winter new LOOKBOOK]
In this season's autumn and winter fashion trends in the International Fashion Week is also popular in the retro fashion festering fashion country, fashionable A / E mature women are the most qualified to speak groups, with the sex, delicate and lovely Of the charm will be a matter of course, the retro expression A / E brand from France, is now well-known clothing brand in Shenzhen, A / E brand is the pursuit of a lifestyle and lifestyle needs of the contemporary. Expect to bring the casual with the casual, detached clothing fashion sense. Retro classic so that A / E Queen's atmosphere with the best carrier style, that is not allowed to be the classic achievements of the Queen, or the Queen interpretation of the classic.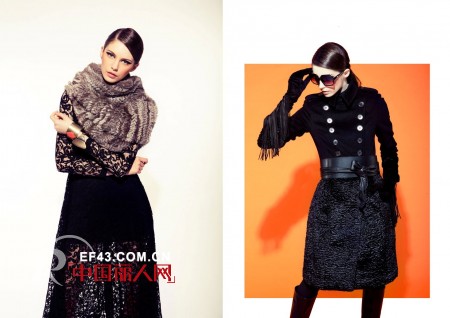 [A / E2012 autumn and winter new LOOKBOOK]
Black is born mysterious and deep, lace is born classical elegance, to the dark autumn and winter plated with a layer of mysterious charm, A / E Queen's charm lies in this, even in the new Aloo Black hollow lace skirt will be sexy charming dripping show, with a soft fur, low-key sexy irresistible. Simple silhouette coat, retro thick heels classic and trendy, autumn rustle, elegant and gentle style brings full affinity.
Regardless of Baroque glitzy retro or metallic noble sense of sophistication, all kinds of trend trends in the A / E2012 autumn and winter new products in the most vividly for the fashion trend of women's fashion pioneer, join the A / E woman's team, let A / E Bring you more enjoyment and happiness
Women Nursing Bra
For our women's nursing bra, we use high quality and breathable fabric to make the product. Removable buckle at front design, it's convenient to clean your breast and feed the baby. We have a well trained team to control the product style, quality, customer service and shipment delivery. Welcome to our store and start your shopping trip!
Nursing Bra,Maternity Nursing Bras,Best Nursing Bras,Cotton Nursing Bra
Guangzhou Jiamanqi Apparel Co.,Ltd. , https://www.pretibisous.com