July 28, 2012, City Girl brand underwear to join the shop - Kyrgyzstan goods store grand opening! The shop is located in Jizhen Street, Zaozhuang City, Shandong Province, the business district is mature, large traffic, great potential for consumption, shopping is the ideal place!
Opening of the auspicious goods store consolidates the market of the city sweetie underwear brand in the market of Shandong Province, has raised the share, promoted the brand popularity!
New store opened, into the store polite, buy one get one, welcome to visit!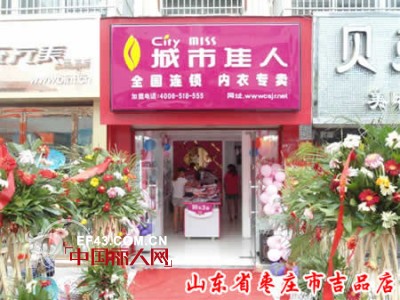 Urban beauty to keep up with the pulse of fashion, high-quality products, sincere service has won the recognition of the market. The company will be based on the successful experience of previous stores, investors choose to provide reasonable store recommendations, to provide a detailed program of the shop, free renovation program, shop training, management and other comprehensive support to ensure that investors smooth and easy, rapid opening profit . Due to the different levels of consumption, geographical and customs, it is impossible for all products to be suitable for the local market. Products that are not sold well in the stores can be returned (without affecting the secondary sales), reducing the pressure on the franchisees' inventory and allowing the franchisees to light up .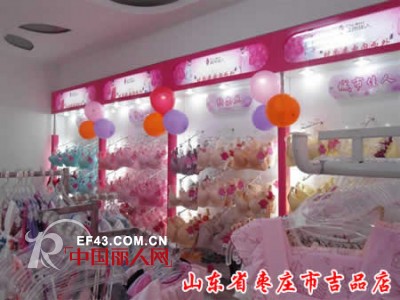 10 years of operation, unified store image, 1,500 stores, tens of millions of members is your guarantee of success. In order to protect the interests of franchisees, the company launched a special regional protection, according to the size of the market the size and location of the strategic planning stores to ensure that franchisees in a certain area exclusive market and avoid competition.
City lady is willing to work with you to achieve beautiful lingerie career!
Door mat is made of high quality of polyester ,with PVC backing ,door mat can be use for door,indoor,kitchen,home,floor and so on.The surface of the door mat with beautiful design,good absorbent performance,Good elasticity and corrosion resistance
This kind of environmental polyester mat is our top rank PVC mat, We costed about 3 years to do experiments,and invest a lot of funds on it, finnally we make it tightness, stable quality, green and healthy product. It sells well in many different countries in the world.High quality PVC COIL MAT has a good performance on waterproof,antislip and it is easy to clean. We use high quality PVC material to produce our products and our products are in high quality, soft,and durable in all seasons.If you feel our products is pretty good,i think we can work together with eath other in this field.
We have many kinds of PVC floor MATS, such as Welcome floor MATS, B beginning floor MATS, embossed floor MATS, parquet and so on.We can customize the weight, size and pattern of floor MATS according to your requirements.So please don't worry, if you have any need, please inform us directly.Good quality, fair price, welcome to consult
This mat is polyester mat,Its surface does not have any pattern, simple, atmospheric, classical.The soft surface makes your feet feel comfortable when you step on it.At the same time, the silk ring design can dust, waterproof.
Floor mat has a lot of kinds, color, design, style is different, can undertake choosing according to your individual be fond of, rise to decorate the effect of the house

Polyester Embossed Pattern Mat Rolls
Indoor Carpet,Outdoor Indoor Mat,Velour Polyester Floor Mat,Polyester Embossed Pattern Mat Rolls
LINYI YILAISEN INTERNATIONAL TRADE CO.,LTD. , https://www.yilaisen.com