EBUDA'S Step-by-Step Ladieswear With the simplicity and elegance of exquisite details and futuristic design, with the confidence and comprehension of high-quality, light-duty women, EBUDA'S fully incorporates the most cutting-edge international trends and the ultimate simplicity into products Among them. For the first time to participate in the 2014 Shenzhen service show in accordance with step by step will be stunning debut, Chairman Xu Fei told this newspaper about his dream of women's brand .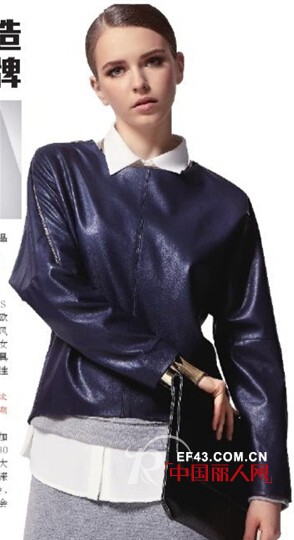 Shenzhen Evening News: "committed to creating the first domestic light Mature women's brand," is the company's goal. Excuse me, the company for light mature women how to define this group?
Xu Fei: EBUDA'S according to step up, derived from the Korean "beautiful, beautiful" meaning. It means that EBUDA'S will bring Chinese women forever beautiful and beautiful. The core age of our brand is positioned between the ages of 28 and 38, at this stage can be said that the most enchanting time in a woman's life.
Shenzhen Evening News: Shenzhen famous for women, as a member of the Shenzhen Women, how do you evaluate Shenzhen Women?
Xu Fei: Shenzhen women's wear after three decades of unique in the domestic women, in many domestic high-end shopping malls occupy more than 50% of the Pu shop, the overall standard of international brands is the biggest advantage of women in Shenzhen.
Shenzhen Evening News: Shenzhen strong hand how to break the brand of women's day?
Xu Fei: First of all, in addition to good products, but also have a unique brand of DNA. According to step by step products focus on the combination of fashion and comfort, both in style or fabric and even the details of the elements, every piece of clothing no matter in three years or five years or even longer time, are still able to present a very stylish, sophisticated Personal charisma and impression.
Shenzhen Evening News: If the step by step as a friend, how do you introduce this friend to others?
Xu Fei: heavy self-cultivation, connotation, high grade, international FASHION ICON.
Shenzhen Evening News: Women in the workplace as their target customers, may I ask how step by step fashion and workplace clever combination?
Xu Fei: Accurate to say that EBUDA'S step by step up to women's design style positioning is "Europe and South Korea" route, both adhering to the European and American women's style of elegant atmosphere, but also a fusion of the unique fashion and fresh Korean women, we have the brand Style is tailored urban fashion for women in the workplace.
Shenzhen Evening News: According to step up to participate in the service number? What are the highlights and expectations? How to evaluate the service?
Xu Fei: Our brand is the first time to participate in Shenzhen Trade Fair, July 12 at 10:30 in the Convention and Exhibition Center Hall 5 there will be a big show, will bring a visual feast for the audience. Shenzhen Trade Fair is an industry gathering, thanks to the Shenzhen Municipal Government and the Garment Association for the garment industry's strong support.
Boys Casual Shirt,Boy'S Cotton Shirt,Boy'S Long Sleeves Shirt,Kids Check Shirt
Zhejiang Shaoxing Yongmei Import & Export Co., Ltd. , https://www.sxymgarment.com